The Forefront team is made up of highly experienced pros in the fields of healthcare marketing, sales, business development and other profitable growth categories.
Our team provides
expertise and experience to:
Lonnie has written hundreds of articles on a range of topics related to the business of healthcare. He has also spoken at hundreds of healthcare conferences and events.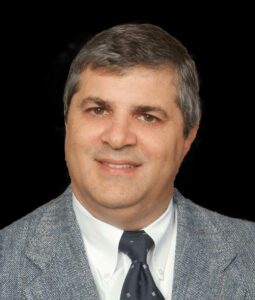 Dr. George Mayzell specializes in population health, care management redesign, clinical variation and clinical integration. He was the past Chief Clinical Officer of Vizient Southeast
Prior to his time with Vizient, he was the Senior Vice President/Chief Medical Officer and Chief Clinical Integration Officer for AMITA Health, an integrated health system serving communities in western and northwestern suburban Chicago. AMITA Health is a Joint Operating Company formed in February 2015 by Adventist Midwest Health and Alexian Brothers Health System, encompassing nine hospitals and an extensive physician provider network of more than 3,000 physicians.
Dr. Mayzell joined Adventist Midwest Health in January 2013, after serving as CEO of Health Choice (a PHO and CIN) and Senior Vice President of Methodist Le Bonheur Healthcare in Memphis, Tenn.
He previously served as senior medical director of managed care for University of Florida and Shands Hospital. He spent more than 10 years with Blue Cross Blue Shield of Florida, working as regional medical director for care and quality and corporate managing medical director for pharmacy and care. Additionally, he has more than 10 years of practice experience.
Dr. Mayzell is a board certified internist and geriatrician. He received his medical degree from the University of Medicine and Dentistry of New Jersey and his MBA from Jacksonville University.
Dr. Mayzell has co-authored several books including "Leveraging Lean in Healthcare" and "Physician Alignment, as well as a recent book on Population Health.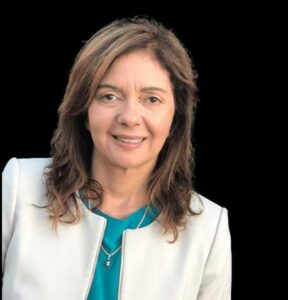 Mia Cuddihy is a General Internist who has dedicated her career to patient centered high quality and efficient healthcare.

She has held academic positions at premier academic institutions including Mayo Clinic and Harvard University, where she was active in clinical research and medical education.

In addition to 16 years of direct patient care experience in the inpatient and outpatient settings at three major academic medical centers, Mia has 10 years of health plan experience where she drove successful population health outcomes at Optum, supporting National Account employer based commercial business. She has been a strong advocate for quality care starting with her own patients, listening to them, seeking to build a collaborative care approach for her complex patients and to overcome health literacy gaps to optimize their experience and outcomes.
Mia has a been medical educator throughout her career, teaching medical students and residents while in academia and building educational programs for nurses while at Optum. Her enthusiasm for Quality led her to drive key initiatives at Optum supporting National Committee for Quality Assurance (NCQA) accreditation and Healthcare Effectiveness Data Information Set (HEDIS) clinical performance for her teams and across Optum Population Health Teams.

Mia remains optimistic about medicine and her goals as a consultant are to help clinicians find a sustainable approach to navigate change and help clinical teams build new models to achieve success in a complex quality regulatory environment. Her understanding of healthcare delivery and management allows her to also provide consultative support in population health management for employer groups to translate their vision of health through benefit design and selecting critical performance guarantees to drive optimal medical spend.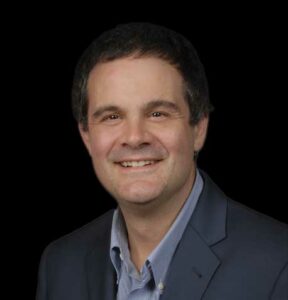 Dr. Claud has spent more than a decade helping self-insured employers, municipalities, and unions gain more from their healthcare purchase. His experience as a National Medical Director at Optum and as a Chief Medical Officer of Activate Healthcare has given him a deep appreciation for the impact that benefit decisions and execution have on patient care. Activate Healthcare was recognized as the Top Performing Worksite Health Services Vendor in 2019 by KLAS.
More recently, Dr. Claud founded BenefitsDoc to help self-insured employers get the most value, productivity, clinical impact, employee satisfaction and healthcare cost savings from their onsite medical clinics. Dr. Claud also works with employed clinicians in a wide range of healthcare organizations and settings on continuously improving the quality of care delivered at their organizations.
Dr. Claud holds certifications from the Validation Institute, Johns Hopkins Medicine Armstrong Institute for Patient Safety and Quality, and the American Board of Obstetrics and Gynecology. He is a recovering marathoner who is morphing into an urban bicyclist.
Key tactics that Dr. Claud has initiated to improve quality for worksite health clinic providers and that also apply to other healthcare settings include:
– Establishing a clinician onboarding process that includes touchpoints with a multidisciplinary team (medical director, EMR trainer, practice manager) at days 1, 30, 60, and 90 to support new clinicians' adoption of processes designed to deliver safe, high-quality care;
– Instituting a rigorous shared chart review program;
– Developing a culture of safety through a user-friendly incident reporting process, a multidisciplinary approach to reviewing and responding to incidents, and communication of the results of the review to the person submitting the report;
– Implementation of a population analytics platform that incorporates data from medical claims and EMR data to inform quality improvement initiatives;
– Development of a regional medical director program.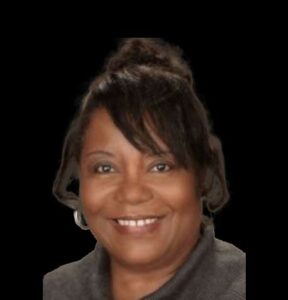 Dr. LaVerne Jackson has served in a number of capacities over the span of her career including Clinical Services Director for Crusader Clinic in Rockford, IL, member of the Mayor of Rockford's Minority Health Care Task Force, Communicable Disease Coordinator for a 12-county health district in the State of Georgia, a member of the State of Georgia's HIV Community Planning Committee, an occupational health nurse with the Department of Defense (Madigan Army Medical Center/Yakima Training Center), a nurse case manager with the U.S. Dept. of Labor's Worker's Compensation Division, Director of Innovation and Transformation for Hamakua-Kohala Health Center in Honokaa, Hawaii, and as CEO and founder of a faith-based tax-exempt organization.
Dr. Jackson is active as a consultant in Las Vegas, Nevada working with nonprofit organizations to strengthen their organization's structure through sound business practices including comprehensive policy and procedure, recruiting and hiring qualified personnel, developing and implementing value-based programs and services, recruiting and training innovative board members with expertise that is responsive to multi-level changes through the development of a strategic plan and designing and implementing organizational leadership and financial management models that promote sustainability.

Dr. Jackson has a Bachelor of Science in Nursing from Olivet Nazarene University in Bourbonnais, IL and was a Sigma Theta Tau International Nursing Honor Society inductee (1986), a Master of Public Administration with a specialty in Human Resources Management (2005) and a Graduate Certificate in Project Management from City University of Seattle (2006), and a PhD in Human Services with a specialty in Nonprofit Organization Management from Capella University (2011), Minneapolis, MN.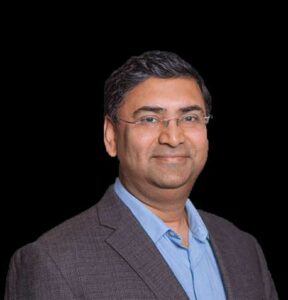 Joe brings 20 Years of IT experience and more than a decade of healthcare technology experience to Forefront Healthcare Consulting. He has been a Senior Consultant for the Blues network. Joe creates end to end Business Intelligence Solutions for healthcare providers and payers.
More than a decade of experience in Healthcare, Big Data, Machine learning, Data management, Business intelligence, predictive analytics
Extensive experience in payer systems such as TriZetto's Facets
Experience in EMR, EHR - Cerner, EPIC, Athena
Claims analytics expert
Expertise in population health, member experience, value based care, clinical outcome, HEDIS, FHIR frameworks
Expertise in AI, machine learning, data lake, healthcare AI, healthcare data lakes, healthcare blockchain, data privacy, HIPAA
Providing advisory services to healthcare payer market, provider market, data management, Big Data, Artificial Intelligence and Machine Learning.
Management Consulting for Healthcare Digital Transformation, Data Warehouse Modernization and Data and Analytics Platform Architecture.
Leading Scalable Health-IntelliPayer Product Unit for next generation Healthcare Payer Analytics Solutions.
Advising thought leaders in defining and executing strategic and transformation of Payer Data.
Key areas of focus include Claims Management, Member Management, Provider Collaboration, Healthcare Fraud Analytics and Actuary Modeling.
Collaborates with Business Partners to deliver BI solutions.
Evolves reporting frameworks with thought leadership and customer-oriented focus.
Leverages infrastructure to deliver workplace productivity improvements and business improvement opportunity through operational and management reporting solutions.
Delivers and maintains optimized and compliant security models across the enterprise.
Management of healthcare business architecture.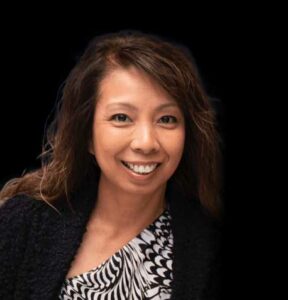 Mary has over 30 years of healthcare and administrative experience working as an Owner and Operator of Skilled Nursing Home Chains, a Regional Business Development Coordinator, a Licensed Executive Director for Skilled Nursing Centers, a Director of Continuing Care for a large HMO, a General Manager for Southern California partnering with Dignity and HCA hospitals for BPCI, a VP of Business Development for a cloud based readmission reduction digital platform, and an independent consultant with clients such as Verity Health Systems.

Mary has owned and operated several Skilled Nursing Centers with her family over the course of her career. Mary has served as a trouble shooter for problem buildings to analyze systems, train management personnel, and bring them back into regulatory compliance. She has assisted in taking buildings off of the Special Focus Facility list and has cleared buildings with regulatory compliance issues with one or more Gs facing fines and possible decertification.
She has partnered with several SNFs to guide them in the conditions of participation and implement systems to manage the new survey process.

Mary has worked in a managed care model and was instrumental in improving hospital throughput, decreasing the hospital patient day rate, narrowing networks, improving quality outcomes, reducing the HEDIS readmission rate, managing post-acute length of stay, and ensuring proper allocation of resources related to patient benefits across the care continuum.

Mary worked as the General Manager in Southern California and partnered with various Hospital partners within the BPCI initiative. While in that role, she was responsible in improving financial performance and quality outcomes in both the Acute Care Hospital and Post Acute Care setting in partnership with hospital, skilled nursing facility, home health, and hospice operators.

Mary has worked with developing a digital platform to reduce the readmission rate in the post-acute care space. Mary has partnered with hospital systems to improve performance and meet regulatory compliance in hospital based SNFs/Transitional Care Units.

Mary currently serves as a consultant focusing on healthcare innovation and strategy to assist her clients in traversing through the ever changing and evolving landscape of the healthcare system. She collaborates to bridge the divide between hospitals and the post acute care providers that manage a patient's journey through the disease process and levels of care throughout the continuum. Her motto "The Road To Yes" has been instrumental in breaking down barriers to patient centered care by coordinating transitions to the right place at the right time.

Mary graduated from the University of Southern California with a Bachelor of Science in Kinesiology and received her Administrator License from the state of California.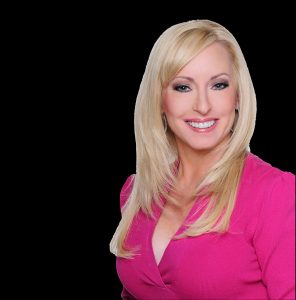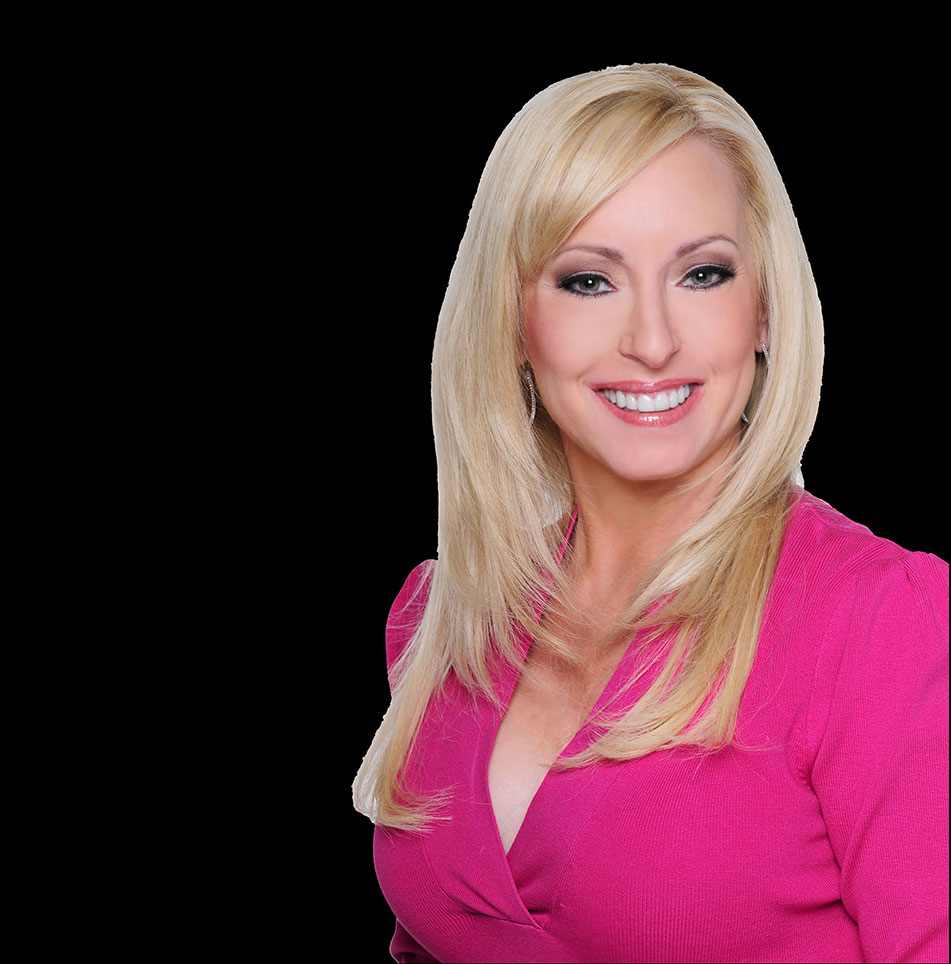 A dynamic and well-spoken leader specializing in healthcare B2B strategy for the past 20 years, Terri has created companies, reorganized multi-location businesses, identified income streams and has forecasted trends – all of which have placed her clients in the top-tier of their sectors.

A sought-after public speaker and solid marketing strategy practitioner, Terri is an advocate for enterprises that want to leverage their national footprint and/or expand on an international scale. She has consulted on large projects that have led to effective marketing campaigns and B2B partnering strategies.

Terri's excellent relationships with media, elected and public officials, sector analysts – together with her experience in crisis management — have been effective in protecting and enhancing brand and business' reputations.
As a seasoned executive who has brought many companies into fruition, Terri has experience in researching and interviewing all levels of subject matter for the benefit of enterprise and strategic growth.
Terri's professional affiliations find her effective in networking, media relations and business partnerships, allowing her to "connect the dots" and get things done expeditiously and within budget. Respected by business decision makers locally, regionally and nationally, Terri was voted into membership in Women at the Top where she served as a board member and past president.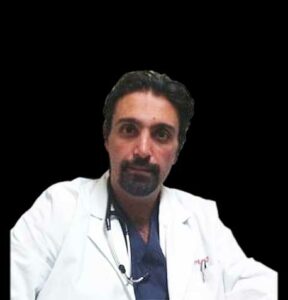 Dr. Rick Sayegh has worked in the healthcare industry as a Health Technology CEO/CMO, a CEO/Physician Executive, Medical Consultant and former owner of an internal medicine practice.

His extensive experience has focused on leading health organizations (both employers and clients), through transformation strategies to dramatically improve their business model. In addition, Rick has utilized artificial intelligence to achieve primary objectives including improvement to healthcare operating efficiencies, enabled health insights, creation of a computational platform, advancement of medical diagnoses, detection of physiological patterns, and improved patient outcomes.
Rick's entrepreneurial spirit, medical acumen and track record of results are complemented by a personal value system that transcends all other competencies. Rick define success by contributing to a culture of diversity, investment in human capital and creation of an organizational reputation that is consistent with our brand and image. Customers have a strong need to feel comfortable with a provider of products and services. Rick firmly believes that an organization with a high personal standing results in a workforce that is productive, loyal and customer-focused.

As an executive, Rick lives his values, encouraging his team to share in these values and communicate our standards in a top-down fashion, which results in bottom-up support. The ultimate goal is to create an organization that develops and empowers its employees and provides them with the tools and resources needed to exceed goals and pursue career progression.

Rick Sayegh Competencies include:
Goal Setting/KPIs
Risk Analysis/Opportunity Development
Performance Improvement
Cross-Functional Team Facilitation
Organizational Diagnoses
Cost Savings/Lean Operations
Change Management
Client Relationship Management
Business Growth Strategies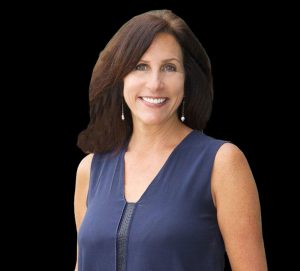 Nina brings more than 30 years of health care marketing, sales, business development and executive leadership experience and expertise to each of her client and partner relationships. Nina has worked with hundreds of health care businesses, crafting business development and marketing plans and then working alongside team members to execute. Nina has particular interest and experience in the realm of provider-patient communications.
Nina has spoken at many healthcare industry events and has been frequently quoted by healthcare publications. In the healthcare business model, Nina also helps create partner programs to achieve optimal integration within the client organization.